As the seasons change, so does our skincare routine, and as time goes by (sometimes faster than we would like) how we treat our skin, inside and out changes also.
At Beauty Advance, we have the good fortune to have treated generations of clients, quite literally. Our ethos and honesty means that we often see mothers, daughters and sometimes grandmothers visiting us for treatments.
As you may have seen in our previous posts, hormones and age affect hair growth; age as we create lines and wrinkles; but we pride ourselves by looking past the surface abd getting to the bottom of what a client really wants.
We've taken this opportunity to speak to women in their 20s, 30s, 40s and 50s who visit us and get their feedback, real women with real results.
In your 20s…..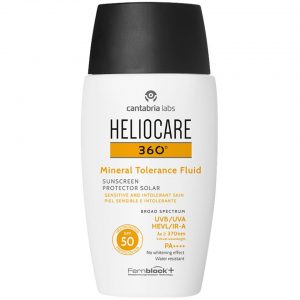 SPF is the best antiaging lotion you will find. UVA and UVB rays are the biggest ager to your skin, and SPF is the only thing that older complexions wish they'd applied daily in their twenties. Make sure you wear SPF daily as damaging rays are always around, now is the time to lay the foundation for later years. On the subject of foundation, Heliocare 360 Oil Free SPF50 Bronze or Beige is the perfect product we have in clinic, this is suitable for all skin types and it doubles up as make-up too.
Your early twenties may see more hormonal flare ups, when your edging towards 30, you may see the start of lines. We are big fans of LED Light Therapy, and this is a perfect all-rounder that promotes skin health.
Dermalux LED instantly energies skin calls to revitalise a dull and tired complexion. A course of treatment offers long lasting results, stimulating the skin's natural rejuvenation and repair process to promote healthy skin, accelerate cell renewal and resolve a range of skin concerns. This is available in the clinic with options on courses and prices.
"As a women in her twenties, Vitamin C has been a life saver, it's brilliant to keep skin looking good in between each treatment. Clear Lift is another amazing treatment for me, as it helps with early signs of aging, acne scars and brightening of skin, which is even better when combined with an LED Light therapy."
In your 30s….
Collagen starts to slow down now and you will probably be more aware of fine lines.
We'd suggest using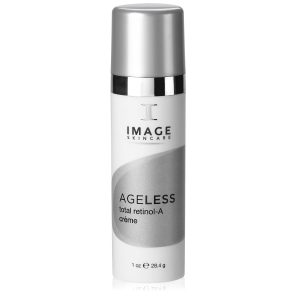 retinol, this is widely considered by most experts and dermatologists to be the final word in effective 'active' skincare. Studies have proven it's ability to aid many skin concerns, from fine lines to pigmentation and even acne. Ageless Total Retinol-A Crème is available in the clinic; this is a highly concentrated blend of retinol and polypeptides that resurface, visibly rejuvenates and repairs the look of aging and acne prone skin.
Combining this with regular treatments such as our signature peel. As part of keeping the skin healthy it will constantly shed, however when certain active ingredients are applied, the skin peels at a faster rate than normal and new skin replaces the old. This new skin is smoother, less wrinkles and clearer with fewer blemishes than the older skin that was removed.
"As a women in their thirties, I do not have a complicated skincare regime. I suffer with dark circles underneath my eyes, and the tone/ texture of my skin is not a great so I highly recommend the Clearlift Laser Facial as this not only promotes the collagen in my skin but it helps reduce my dark circles. I accompany this with just a clinic ALL SKIN MED Cleanser and Heliocare Mineral SPF50 and I'm good to go."
In your 40s…
Many women will notice their skin will start to become drier from their mid-40s and late 40s as they start to approach the menopause, as your hyaluronic levels begin to decrease, which is what makes fine lines and deep wrinkles more noticeable. When applied topically, hyaluronic acid can help replenish and retain cell moisture (it holds 1,000 times it's weight in water), which is why it's such a common ingredient in both serums and moisturisers – particularly in formulas targeting mature skin such as our favourite called Emepelle™ which is designed specifically to help rejuvenate, rebalance and restore the health and vitality of women's skin leading up to, during and after menopause.
This features exclusive MEP Technology™ which helps restore the natural function of skin during these stages of life, improving skin firmness, hydration and luminosity. The luxurious night creme also features skin enhancing niacinamide, retinol, peptides and skin hydrators all of which help provide more healthy, vibrant-looking skin.
Combining this with our signature 'Clearlift Facial', known as the 'Laser Facelift' this treatment is used for rejuvenating the skin, giving a tighter and more firm appearance without invasive and painful surgery. Skin is regenerated from underneath with absolutely no injury to the skin's surface, leaving no redness or tell-tale signs, meaning there is no downtime associated with this treatment.
"As a women in her early forties, I've found the best combination has been Clearlift and collagen without a doubt. Clearlift is instant, and the team at Beauty Advance combine technology, knowledge and customer care, in a way that only they can. The texture of my skin has improved incredibly, with tone especially around the jawline and fine lines around the eyes, continuing with my at home skincare routine, I'm using Hyaluronic Acid based products."
In your 50s…..
For wrinkles, hyper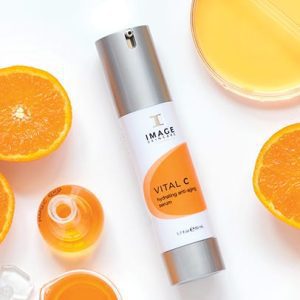 pigmentation, and visible photo-damage we recommend a retinol. These are derivatives of Vitamin A that when applied topically it promotes skin renewal, brightens the skin tone clearing up hyperpigmentation and aids in the production of collagen by working in combination with peptides to stimulate new collagen, and in turn support the laxity of the face (Clearlift or iPixel would be a great additional treatment).
Another key ingredient for brightening up a dull complexion, skin aging and erasing sun spots is Vitamin C. The powerhouse antioxidant also works to fade away hyperpigmentation is the Vital C Hydrating Recovery Gel as it is super hydrating and it has a blend of nourishing antioxidants and peptides within.
The use of Vitamin C must be in conjunction with broad spectrum UVA/ UVB Protection, such as our favourite Heliocare 360 Mineral SFP50.
"As a women in the her Fifties, I am super happy to have and keep a balanced regime. This is a combination of diet and exercise firstly, then a great skincare routine where I cleanse (leave on my skin) with a daily cleanser 4 times a week and then the extra 3 days, I use a Glycolic cleanser which is an antiaging active ingredient that stimulates and helps skin renewal. A great serum on clean skin to brighten and breakdown any pigmentation, then once this has dried I apply Vitamin C moisturiser and finish off with an SPF50 to protect. I love Clearlift Laser Treatments to elevate more collagen production with no downtime. I am a very busy individual and need to get up and get on with my day. Also not forgetting an inexpensive LED Light Therapy treatment by Dermalux™ which I have a few times a week"
To find out more about your skin and what treatments/ products we would recommend to get perfect blemish free skin, why not book in for a FREE* no obligation consultation with one of our Practitioner so we can create a bespoke treatment plans suited to you and your needs!